Support Silver Oak High School's fundraising efforts
Silver Oak High School is a tax-exempt 501(c)(3) nonprofit organization, meaning it is a charitable organization (Tax ID: 45-5620286). Your donation is tax-deductible as allowed by law.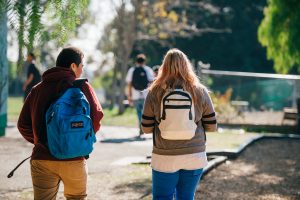 Silver Oak High School really needs your support. See below the many ways you can help. All money raised benefits directly the students' education!
Thank you for considering making a donation to Silver Oak. All donations are greatly appreciated, doesn't matter the amount, and they are tax-deductible as allowed by law.
You can mail your check to Silver Oak High School, at 22100 Princeton St, Hayward, CA 94541. Check payable to Silver Oak High School. Make sure your name and address are on the check, so that we can issue you a receipt.
You can donate by clicking the Donate button below and use your credit card or PayPal account.
You can participate in all those rewards programs described in this section, at no cost. And you will make a BIG difference to support the school. A percentage of your purchases, through those programs, is sent back to the school.
Amazon.com
No signup, just click on the icon below to shop at Amazon. And bookmark the link!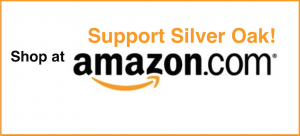 Here's the link if you would like to send it to your friends and relatives: http://www.amazon.com?_encoding=UTF8&tag=wwwsilveroakm-20
Silver Oak is part of the Amazon Affiliates program and will receive a percentage of all your purchases when you are using this link above with our embedded school code! Make sure you use our link, and then add items to your cart. Items already in your cart, which were not added when you use our link, will not get credited.
Remember to use our link each time you shop at Amazon.
eScript
Register online at Escrip.com and the school will get a percentage from participating merchants (http://www.escrip.com/merchants/guides/merc_safe_wcn.pdf).
Group Name: Silver Oak High School
Group ID:   500046509
Enter your Grocery card (Safeway Club, Fresh & Easy), and debit/credit card number and everything else is handled automatically by eScrip.
Target Card
Coming soon.
Recycling
Collect and send your aluminum cans and plastic bottles to school! This program is to help sponsor the cost of outdoor field trips. Students participate in a Ropes Course event during the first week of school to foster team building. And this year, Silver Oak juniors are going to Washington DC! They need your help!
Please, check if you see the California Redemption Value (CRV) indicated on the bottles. We accept aluminum cans and plastic bottles with CRV, it is mostly for the following beverages: water, carbonated water, soft drinks, sport drinks, coffee and tea drinks, 100% fruit juice in small containers.
Please do NOT send glass bottles of any kind (it is heavy and breakable). We do NOT accept milk containers, there is no CRV value.
Annual Fund Question & Answer
Q. What is the Silver Oak High School Annual Giving Fund?
A. The Annual Giving Fund is the core of Silver Oak High School fundraising efforts. Annual Giving Fund
dollars are unrestricted funds, which directly support the school's operating budget. Approximately 2% of
our operating budget is provided for by gifts from alumni, parents, parents of alumni, grandparents,
students, faculty, staff and friends. The Board are working to increase unrestricted financial contributions
to Silver Oak.
Q. Why does Silver Oak High School need an Annual Giving Fund?
A. A growing Annual Giving Fund is critical to the school's financial health. The money we get from the
State of California does not fully support the actual cost of educating a Silver Oak High School student.
Like every public or private high school, Silver Oak needs unrestricted support from its constituents to
close the gap between the income we receive from the State based on daily attendance and the actual cost
of a Silver Oak High School education which helps keeps our school financially strong as our students
achieve academic excellence in a college preparatory, Montessori enriched environment. Every donation
helps deliver an exceptional Montessori education to students at Silver Oak.
Q. Why is my participation important?
A. Silver Oak High School relies on your support of the Annual Giving Fund each year. Your gift has an
immediate impact on the educational experience of the young women and men enrolled at Silver Oak. In
addition, the participation of those closest to Silver Oak is an important indicator of the strength of our
school to prospective families, as well as important for some grant requests and large donor and corporate
giving requests. Every gift is a show of support for the school. Every gift encourages others to make a gift,
which grows into a strong level of annual donations
Q. What does my Annual Giving Fund gift support?
A. Every aspect of Silver Oak High School's campus life, including:
Students: Every student will benefit from your donation by coming to school every day in anengaging, diverse and safe environment.
Teachers: Your donation funds professional development and classroom materials.
Montessori: Donations make it possible for Silver Oak to deliver an excellent Montessori education
that fosters empathy, respect, independence, and deep learning (by providing Montessori Secondary
training).
Classroom and Science Lab Enhancements
Intersession, Field Trips and other activities
Arts Programs
Athletics Equipment
Faculty Professional Development
Computer & Technology Upgrades
Q. Can I pledge now and make my payments over time?
A. Yes. Silver Oak High School funding year ends each June 15, and pledges should be fulfilled before
then. You can also elect to pay in installments. Remember, to gain maximum deduction for income tax
purposes, full payments must be received before December 31. All gifts to the Annual Giving Fund are tax
deductible. Our tax id is 45-5620286.
Q. How much should I give to Silver Oak High School?
A. Given the importance of the Annual Giving Fund to the pursuit of academic excellence at Silver Oak
High School, we ask that you make as generous and meaningful a contribution as you can. We all have a shared commitment to the success of Silver Oak and the success of your sons and daughters. Please check with your employers to see if they will match your contribution to Silver Oak High School. Gifts of any size will make a significant impact at Silver Oak. We hope you will consider making the school a priority in your charitable giving.
Here are a few gift ideas:
$180 donation = $1 per day for every school day your student attends Silver Oak
$365 donation = $1 per day of the year
$100 donation = $10 pledge per month (from September to June)
$50 donation = $5 pledge per month (from September to June)
To donate online, click here.
If you are sending a check, make it payable to Silver Oak High School, 951 Palisade Street,
Hayward, CA 94542; verify that your name and address are written on the check, so that we can
issue you a receipt.
P. ¿Qué es el Fondo Anual de Silver Oak High School?
R. El Fondo anual es el núcleo de los esfuerzos de recaudación de fondos de Silver Oak High
School. Los dólares del Fondo de donaciones anuales son fondos no restringidos, que respaldan
directamente el presupuesto operativo de la escuela. Aproximadamente el 2% de nuestro
presupuesto operativo está provisto por regalos de ex alumnos, padres, padres de ex alumnos,
abuelos, estudiantes, profesores, personal y amigos. La Junta está trabajando para aumentar las
contribuciones financieras sin restricciones a Silver Oak.
P. ¿Por qué Silver Oak High School necesita un Fondo de donación anual?
R. Un Fondo Annual que crece de donaciones es crítico para la salud financiera de la escuela. El
dinero que obtenemos del Estado de California no respalda por completo el costo para educar a
un alumno de Silver Oak High School. Como todas las escuelas secundarias públicas o privadas,
Silver Oak necesita el apoyo ilimitado de sus constituyentes para cerrar la brecha entre los
ingresos que recibimos del estado en base a la asistencia diaria y el costo real de una educación
de Silver Oak High School que ayuda a mantener nuestra escuela financieramente sólida a
medida que nuestros estudiantes alcanzan la excelencia académica en un ambiente enriquecido
Montessori y preparatoria para la universidad. Cada donación ayuda a brindar una educación
Montessori excepcional a los estudiantes de Silver Oak.
P. ¿Por qué es importante mi participación?
R. Silver Oak High School depende de su apoyo para la recaudacion de fondos cada año. Su
regalo tiene un impacto inmediato en la experiencia educativa de las mujeres y hombres jóvenes
inscritos en Silver Oak. Además, la participación de los más cercanos a Silver Oak es un
indicador importante de la fortaleza de nuestra escuela para las familias potenciales, así como
también es importante para algunas solicitudes de donaciones y grandes solicitudes de
donaciones corporativas y de donantes. Cada regalo es una muestra de apoyo para la escuela.
Cada regalo alienta a otros a hacer un regalo, que se convierte en un fuerte nivel de donaciones
anuales.
P. ¿Qué es lo que apoya mi donación del Fondo Anual de Donaciones?
R. Todos los aspectos de la vida de Silver Oak High School, incluyendo:
Estudiantes: cada estudiante se beneficiará de su donación yendo a la escuela todos los días en
un ambiente atractivo, diverso y seguro.
Maestros: su donación financia el desarrollo profesional y los materiales de la clase.
GRACIAS POR SU APOYO!
Montessori: las donaciones hacen posible que Silver Oak brinde una excelente educación
Montessori que fomente la empatía, el respeto, la independencia y el aprendizaje profundo
(proporcionando capacitación Montessori Secundaria).
Mejoras en el aula y el laboratorio de ciencias
Intercesión, Excursiones y otras actividades
Programas de artes
Equipo de atletismo
Desarrollo profesional de la facultad
Actualizaciones de Computación y Tecnología
P. ¿Puedo comprometerme ahora y hacer mis pagos a lo largo del tiempo?
R. Sí. El año de financiación de Silver Oak High School finaliza cada 15 de junio, y las promesas
deben cumplirse antes de esa fecha. También puede optar por pagar en cuotas. Recuerde, para
obtener la deducción máxima a los fines del impuesto a la renta, los pagos completos deben
recibirse antes del 31 de Diciembre. Todos los obsequios al Fondo Anual de Donaciones son
deducibles de impuestos. Nuestra identificación fiscal es 45-5620286.
P. ¿Cuánto debo dar a Silver Oak High School?
R. Dada la importancia del Fondo Anual de Donaciones para la búsqueda de la excelencia
académica en Silver Oak High School, le pedimos que haga una contribución lo más generosa y
significativa posible. Todos tenemos un
compromiso compartido con el éxito de Silver Oak y el éxito de sus hijos e hijas. Consulte con
sus empleadores para ver si coinciden con su contribución a Silver Oak High School. Los
obsequios de cualquier tamaño tendrán un impacto significativo en Silver Oak. Esperamos que
considere hacer de la escuela una prioridad en sus donaciones caritativas.
Aquí hay algunas ideas para regalos:
Donación de $180 = $1 por día escolar que su hijo asiste a Silver Oak Donación
$365 = $1 por día del año Donación de $100 = $10 de compromiso por mes (de septiembre a
junio) Donación de $50 = $5 de compromiso por mes (de septiembre a junio)
Para donar en línea, vaya a http://silveroakmontessori.org/donate-and-support/.
Si va a enviar un cheque, hágalo pagar a Silver Oak High School, 951 Palisade Street,
Hayward, CA 94542; verifique que su nombre y dirección estén escritos en el cheque, para que
podamos emitir un recibo.
If your company offers a matching program, take advantage of it to double your donation! Your company will be able to claim the tax deduction as well.
Once you make your donation to the school, submit your matching request to your company HR department. You may be directed to fill your request online (through EasyMatch or similar web site). The first time, you may be asked to provide information to add the school to their supported list of nonprofit organizations (501 (c)(3)).
Our legal name: Silver Oak High School Public Montessori Charter
Our Common name: Silver Oak High School
Our address: 22100 PrincetonSt, Hayward, CA 94541
Our Employer Identification Number: 45-5620286
Contact Email: info@silveroakmontessori.org. The first time, companies often contact us to request a copy of our 501(c)(3) determination letter.
Some companies process the matching donation right away, while others do it on a quarterly basis.
There are many companies which are offering a matching program to their employees. Here's a list of only a few companies, but there are many more: Adobe Systems, Albertson, American Express, Apple, Applied Materials, AT&T, Automatic Data Processing, Bank of America, Bloomingdale's, Boeing, Charles Schwab, Chase, Chevron, CIGNA, Citigroup, Coca-Cola, Delta Airlines, Ebay, Exxon Mobil, Fidelity Investments, Gap, General Electric, Genentech, Google, Hewlett Foundation, Home Depot, IBM, Intel, Intuit, Logitech, Macy's, Microsoft, Nike, Nissan, Nokia, Norvartis, Oracle, PepsiCo, PG&E, Shell Oil, Sony, State Farm, Toyota, UPS, Union Bank, Verizon, Visa, Washington Mutual, Waste Management, Wells Fargo, Yahoo.
Classroom Projects
Support teachers directly with what they need for their classrooms!
Click here to see completed and active projects.
Click here to support Art at Silver Oak Montessori!