Online Application Spanish 2019-2020
Online Application English 2019-2020
Apply to Silver Oak!
Thank you for considering Silver Oak High School!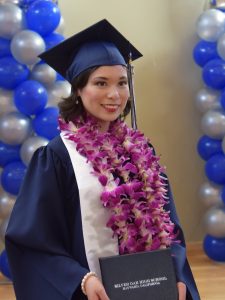 Now that we have conducted the lottery for 2019-2020 admissions, applications are time stamped and wait listed in the order they are received.
Please read the Admission Procedures below before completing the following forms. Please feel free to contact us with any questions at:
info@silveroakmontessori.org
.
---
Admission Procedures
Attend a "New Family Informational Meeting", in the Silver Oak High School Gym, @ 6:30pm, on Tuesdays.

Informational Meetings Dates for 2019 2020

 

Community Informational Meetings

Thursday, October 3, 2019 at 6:30pm in Room C-4

Thursday, November 7, 2019 at 6:30pm in Room C-10

Tuesday, January 7, 2020 at 6:30pm in Room C-4

 

Tuesday, February 2, 2020 at 6:30pm in Room C-10

 

Lottery

Thursday, February 20, 2020 at 6:30pm in Room C-4

Complete and submit application form:

Lottery – If the number of applications exceeds spaces available for any grade level, a public lottery will be held Tuesday February 26

th

 2019, at 6:30pm.
You will be notified starting Wednesday February 27th if your application has been accepted.
Complete enrollment packet.
Submit teacher recommendations.
Submit academic records for the last two years.
Complete student interview.
Documents can be e-mailed to info@silveroakmontessori.org or mailed to:
Admissions
Silver Oak High School
22100 Princeton Street Hayward, CA 94542