"The future of our economy, the strength of our democracy, and perhaps even the health of the planet's ecosystems depend on educating future generations in ways very different from how many of us were schooled."
– Tony Wagner, Co-Director of the Change Leadership Group at the Harvard Graduate School of Education in 2007
NEWS AND ANNOUNCEMENTS
School on Friday Oct 28th 2016
Dear Parents/Guardians,
As we cancelled school on October 7th for the sewer back up, we need to makeup that school day. The makeup day will be Friday, October 28th, it will be a full day of school. Please make this change on your calendar.
Estimados Padres,
A medida que cancelamos la escuela el 7 de Octubre, necesitamos constituir ese día escolar. El dia Viernes, 28 de Octubre será un día completo de clases. Por favor realize este cambio en su calendario.
Community Service Hours – Garden help
Students can help taking care of the garden and cleanup the outdoors. Coming to those events will count toward their community service hours.
Garden Prep Days
– Friday Oct 21st 2016 from 4pm to 5pm
– Wednesday Oct 26th 2016 from 2pm to 4pm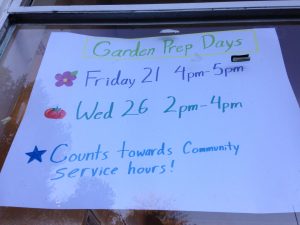 Garden Cleanup Days
– Saturday Oct 29th 2016 from 8am to 4pm
– Sunday Oct 30th 2016 from 10am to 3pm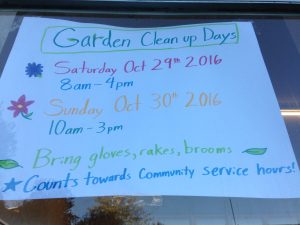 Bring your recycling to school
Collect and send your aluminum cans and plastic bottles to school!
Please, check if you see the California Redemption Value (CRV) indicated on the bottles. We accept aluminum cans and plastic bottles with CRV, it is mostly for the following beverages: water, carbonated water, soft drinks, sport drinks, coffee and tea drinks, 100% fruit juice in small containers.
Please do NOT send glass bottles of any kind (it is heavy and breakable). We do NOT accept milk containers, there is no CRV value.
—————————
Newsletters
1. October 3rd 2016 Newsletter
2. August 29th 2016 Newsletter
3. August 22nd 2016 Newsletter