Our Staff

Elaine Blasi
Head of School
Elaine brings 40 years of experience in the field of education to Silver Oak. She has twenty-four years administrative/teaching experience working with schools, serving students from early childhood through university, founding Montessori Hale O Keiki on Maui (a triple accredited, independent school enrolling children ages 3 through 15), and Global Technology High School (the first Montessori high school in Hawai'i). Elaine also directed the Early Childhood/Montessori Education programs at Chaminade University of Honolulu. Ms. Blasi has her B.S.F.S. from the Edmund A. Walsh School of Foreign Service at Georgetown University and an M.Ed in International Education from the University of Virginia's Curry School of Education. She is currently AMS (American Montessori Society) credentialed in Early Childhood and Secondary I/II and is a teacher trainer for the Houston Montessori Center. Elaine is a commissioner for the AMS School Accreditation Commission and a past member of the AMS Board. She has served as an accreditation visiting team member for HAIS (Hawai'i Association of Independent Schools), WASC (Western Association of Schools and Colleges), AMS (American Montessori Society) and MACTE (Montessori Accreditation Commission for Teacher Education).
---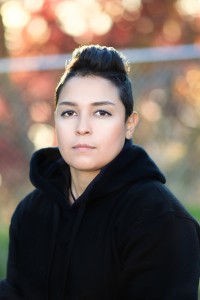 Merced Almanza
Freshman/Sophomore English & Athletic Director
Ms. Almanza has been teaching high school for four years. Originally from Texas, she taught her first year at the International High School of New Orleans and two years at New Orleans Charter Science and Mathematics High School. She is excited to be both the Freshman/Sophomore English teacher and the athletic director for Silver Oak High School.
---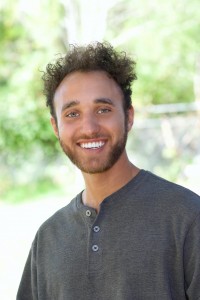 Jordan Boyd
Psychology/Theory of Knowledge & Music
Jordan teaches Environmental Science for Silver Oak High School. He was born in Ohio and has lived in Brooklyn, Florida, San Diego and other beautiful locations around the country. He earned his bachelor's degree from Ohio State University in Environmental Education and Music Theory. He has worked as a substitute teacher, park ranger, outdoor education instructor and garden manager. Jordan has experience working with elementary, middle and high school students. In his free time Jordan enjoys hiking, exploring the Bay Area, writing poetry and creating art. Jordan is excited about sharing his passion for music, creativity and environmental stewardship with his students.
---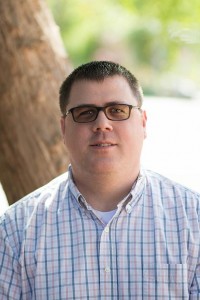 David Gerritsen
Junior/Senior Social Sciences & Testing/Internship Coordinator
David is excited to be back at Silver Oak for a third year. He graduated from Brigham Young University – Idaho with a bachelors in history education and minor in American government education. He also holds Elementary I and II credentials through the American Montessori Society. David is currently working on his masters in educational leadership through Western Governors University. David lived in Idaho for 13 years and is excited to be back in the Bay Area where he grew up. He enjoys all things Disney, spending time with his family, and traveling.
---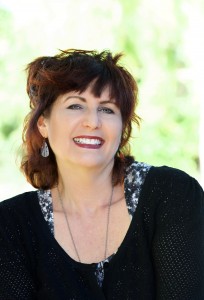 Dyane Goldman
Digital Media/Art
Dyane began teaching as a third career. Her first career was based in the Beauty and Fashion industry where she grew to respect and appreciate the special mix of creativity and education. This began her love for design, education and creativity.She held several positions in the Music and Film industry, further developing a sense for the visual. She went on to earn her BFA from Otis College of Art & Design in Los Angeles, her teaching credential from Dominican University and her Montessori Secondary credential from HMC. Dyane is currently completing her work on her masters degree in educational leadership at Dominican University. She began teaching high school in 2001 in Los Angeles, teaching Animation, Visual Effects and New Media in a Math & Technology Magnet. After moving to the Bay Area in 2008, she taught in the San Francisco Unified School District for several years. She taught Art & Design in Marin county for two years before coming to land here at Silver Oak. Dyane also teaches Adult Ed in a small art center in Marin and participates in local festivals. She is thrilled to be returning to Silver Oak for the 2016-2017 school year! She will be teaching Digital Media, Motion Graphics, Visual Art with film, visual effects and graphic design thrown in. In her free time Dyane likes to pursue her passions. They are: design, animals, documentary film making, painting, jewelry making, poetry, writing, thrift store shopping and making music.
Faculty Website | Art Supplies Donation Website
---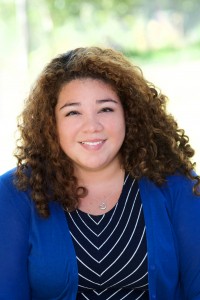 Nicole Irias
Junior/Senior Science
Nicole graduated from California State University Chico with her Bachelors of Science in Biochemistry. She has received her Masters in Chemistry from California State University East Bay. She has been teaching at the university level as a lab instructor for a year. For 5 years she has tutored high school students in chemistry, preparing them to pass the AP test.
---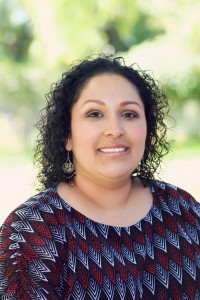 Yanira Ledezma
Academic Dean/College Counselor
Yanira graduated with her masters from San Jose State University. She has worked in the education field for over six years and enjoys working with youth and families. As a counselor at Silver Oak High School she works  to provide students with the access to resources and information needed to get them to college.
---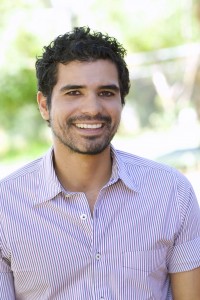 Cesar Martinez
Dean of Students
Cesar has made his career in Montessori education. After graduating from St. Mary's College with a business degree, Cesar volunteered with the Lasallian Brothers and taught elementary school to underserved populations in the Memphis, TN area. After teaching in Memphis, Cesar realized that his true passion was for education. He enrolled in St. Mary's Montessori certification program and began his work in Montessori. He has a decade of experience teaching students, from elementary to middle school, and now high school at Silver Oak. When Cesar is not at school, he spends his time with his husband, their daughter, and two dogs. They live in Oakland, near Lake Merritt, enjoying the restaurants and parks.
---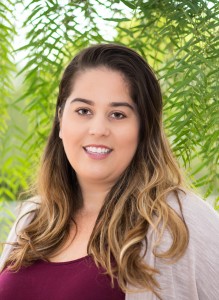 Mayra Miramontes
Office Manager

---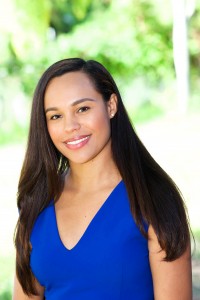 Cloe Monleon
Junior/Senior Spanish
Cloe teaches Spanish at Silver Oak High School. Previously, she worked at Claremont Middle School where she developed her teaching skills. Born and raised in the country of lakes and volcanoes, Nicaragua, Cloe received her B.A. in Spanish Language/Literature from San Francisco State University. While at San Francisco State University, she was able to study abroad in Spain for a year and learned a lot about its culture and people. Cloe is excited to share stories of her experiences and knowledge of Spanish language with her students. She wants to make a different in the lives of her students and is committed to teach them her native language. Outside of the classroom Cloe enjoys hiking, cooking, restaurant-hopping. She loves to travel to a new place every year and spend quality time with her husband and son.
---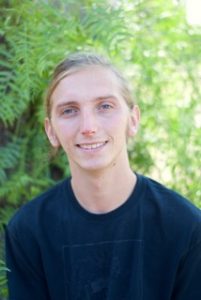 Okeefe Niemann
Freshman/Sophomore Math & Statistics
Having been raised by a Montessori teacher, Okeefe fully embraces the philosophy and ideals which drive Silver Oak. He graduated UC Santa Cruz with a degree in Astrophysics in June of 2015, and proceeded to formally tutor high school students in standardized test preparation and Science/Math. He found that he not only enjoyed teaching students the tools which drive his passions of Astronomy and Physics, but also the experience of guiding their intellectual growth. In his free time, Okeefe enjoys reading, biking, and playing/composing music.
---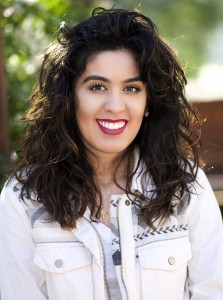 Isabel Ramirez
Freshman/Sophomore Science & Attendance Coordinator
Isabel received her undergraduate degree in Biology and Biotech certification from California State University, East Bay with a minor in Chemistry and Political Science. She is pursuing her graduate studies in Biology at CSUEB. Isabel started working at Silver Oak High School last year as a Theory of Knowledge/Physical Education, and is now teaching Biology. She is enjoying every moment, learning from other teachers at Silver Oak, and teaching wonderful students. When Isabel is not in school she enjoys spending time with her family and two dogs, traveling, making jewelry.
---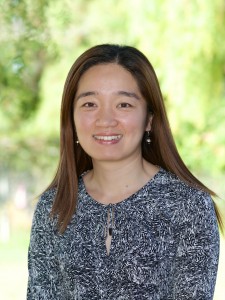 Fangfang Sun
Junior/Senior Math & Mandarin
Fangfang earned her Bachelors degree in Math and Applied Math from Shanghai Normal University (China) and Masters degree in Adolescence Education in Math from College of Staten Island City University of New York. Following her graduation, she taught Math and Mandarin to different levels of students in New York City. After Ms. Sun relocated to bay area with her family in 2011, she taught Geometry, Algebra, Calculus and Statistics at the high school level. Ms. Sun has a passion for leading students to discover joy and develop creativity in their studies and loves to share her enthusiasm for math with adolescents.
---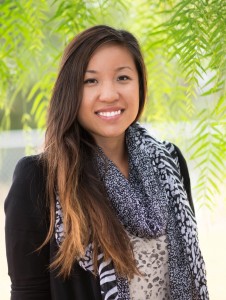 Nancy Ta-Kirkwood
Special Education Coordinator
Nancy completed her undergraduate studies at University of California, San Diego receiving her degree in Psychology with a program focus on Educational Psychology. She continued her educational pursuits in Maryland and graduated from University of Maryland with a Masters of Arts in Teacher Education with an emphasis in Special Education and Social Studies. Nancy continues to use her Psychology background to interweave the Special Education curriculum to make quality education more accessible for students with all needs and backgrounds. This school year Nancy will be the Special Education Coordinator for Silver Oak High School and will also be teaching Theory of Knowledge to the Junior class. Nancy continues to practice mindfulness in and out of the classroom. She is a practicing yogi, enjoys cooking, spending quality time with friends and family and absorbs every opportunity to continue learning and growing.
---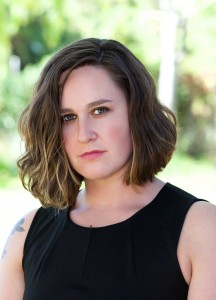 Marley Wertheimer
Freshman/Sophomore Social Sciences & Instructional Coach
Marley teaches World History, World Culture, Social Justice and Business Entrepreneurship at Silver Oak High School. Born in New York City, and raised in Western Massachusetts, but she has never been happier since she moved to Oakland 6 years ago. For undergrad, Marley attended Connecticut College where she studied psychology-based human relations and German studies. She began teaching in Oakland Unified School District in 2009, where she fostered a passion for educating students of diverse ages and backgrounds. In 2011, she earned her multiple subjects teaching credential at CSU East Bay in Hayward. Marley began teaching at SOHS the 2014-2015 school year, while she also earned her Montessori Secondary I&II through the American Montessori Society. Marley received her Masters of Education through Taft University. Outside of the classroom, you can find Marley swimming, in spin class, cooking and exploring all the urban and outdoor beauty the Bay Area has to offer.